Folding the body
Installation

'Folding the body' follows a fractal composition. Guided by a sequence of number, two dancers fold their bodies. They fold a very large paper hanging in the space, they fold the space we are in. The installation is an invitation to be folded within this space, and also to possibly fold in return, by adding numbers in the system. It was commissioned by LIsFE (Leiden International Short Film Festival) and made together with students of the KABK.
Emilie Gallier with Astarti Athanasiadou, Mariangela Tinelli, Lars Kynde
Video projection: Sanne Kloppenburg
App development, interactive device: Eva van Bemmelen, Sanne Kloppenburg, Joëlle Erkamp
Produced by PØST Cie with the support of KABK Royal Academy of Art, LISFE, BplusC.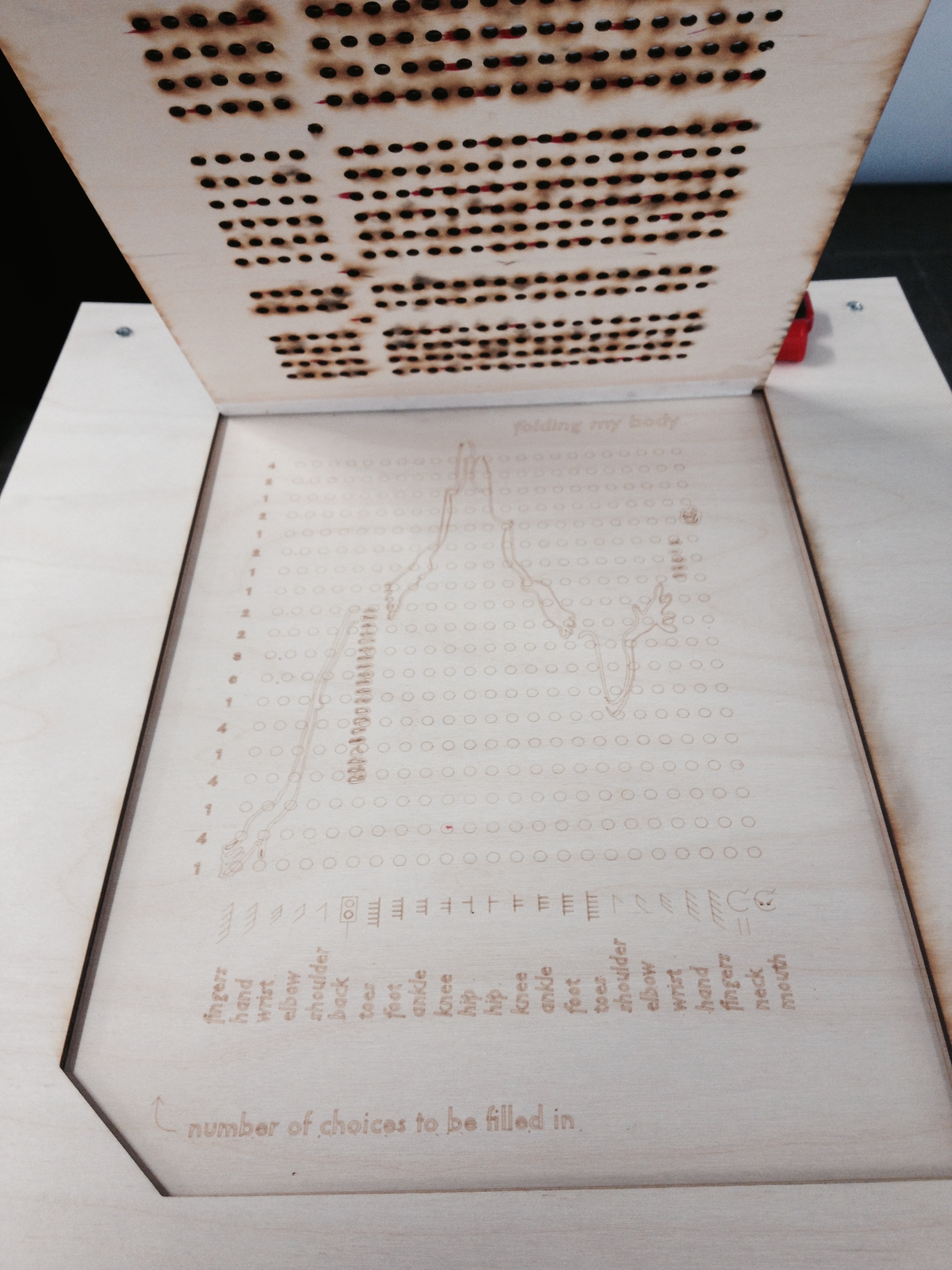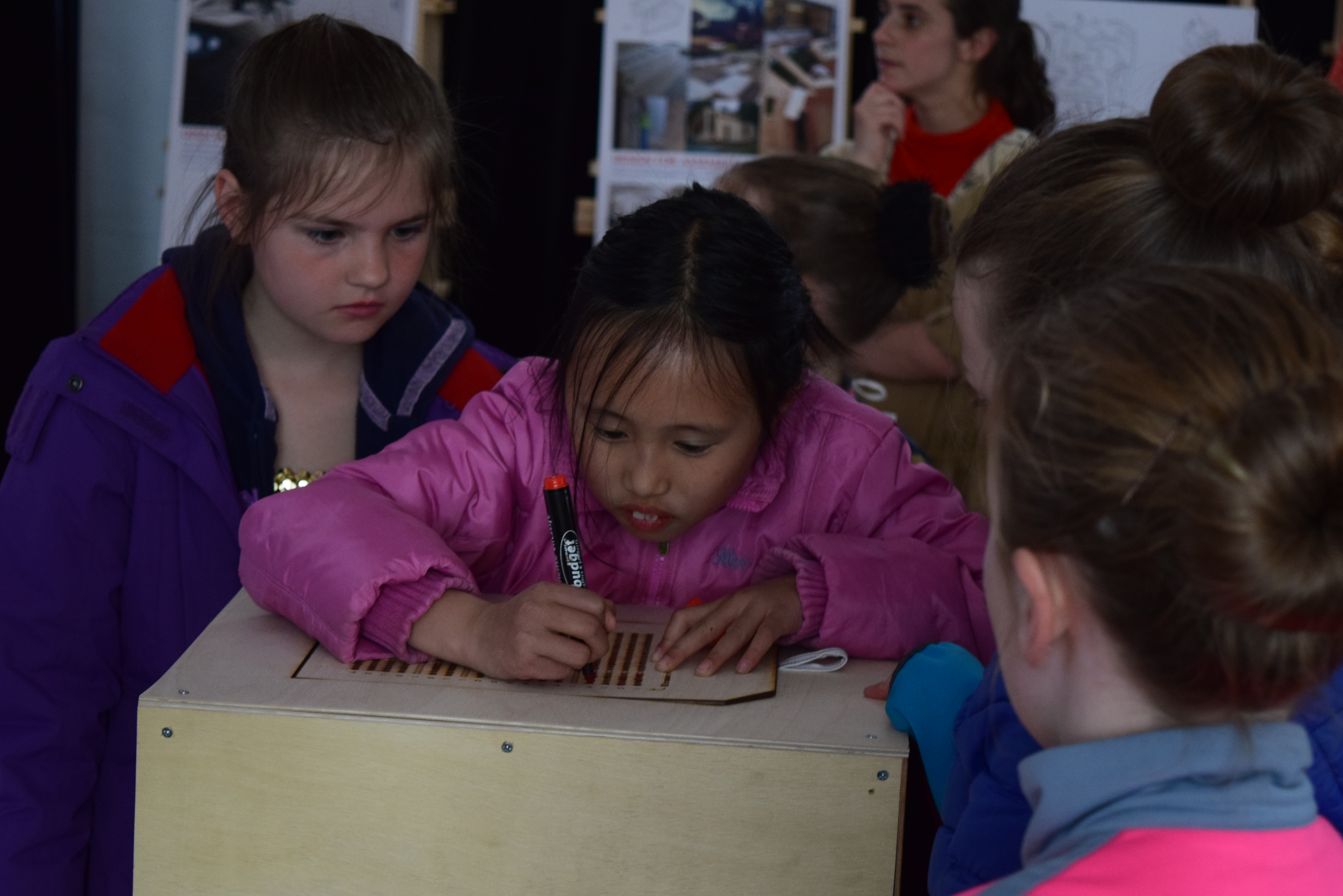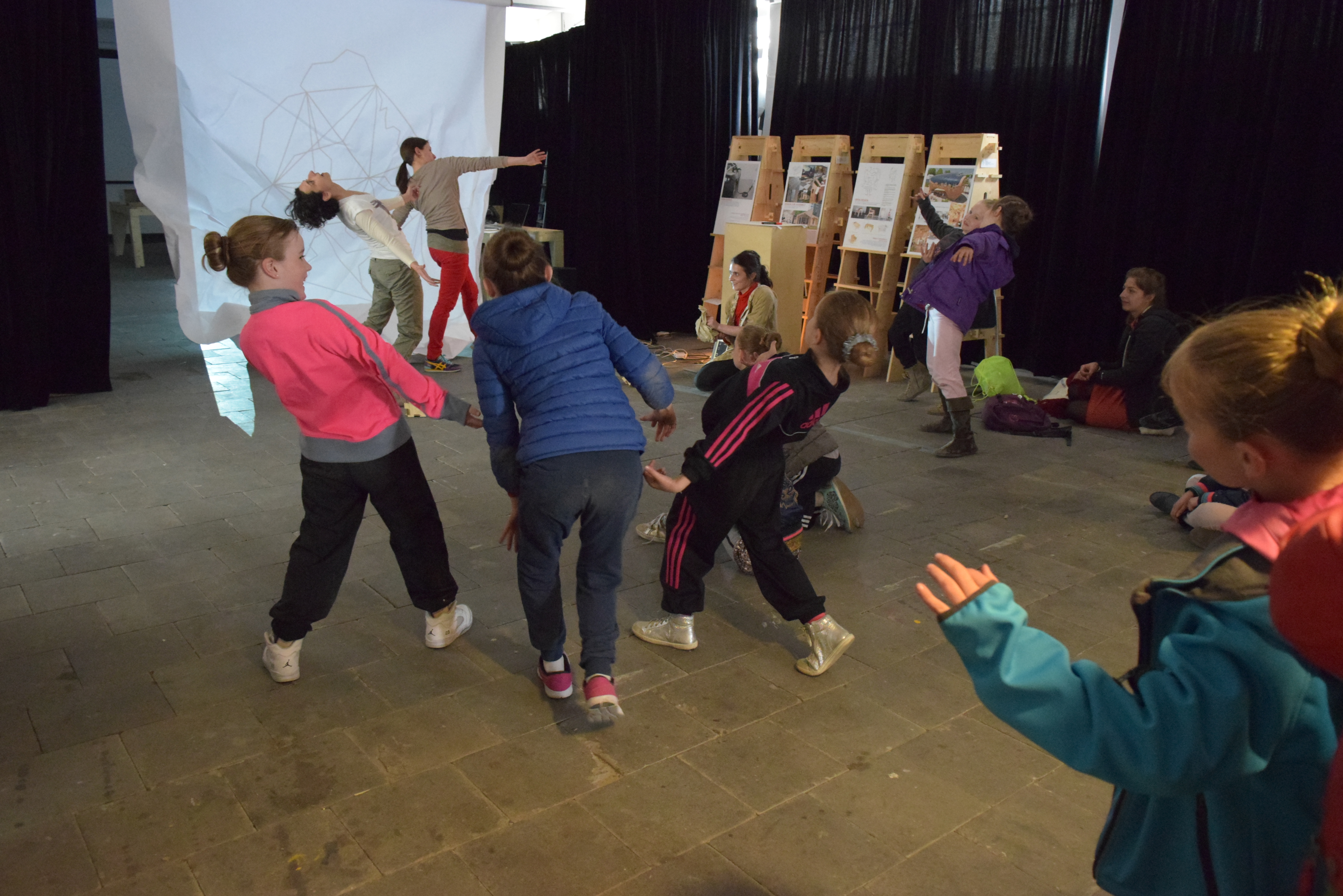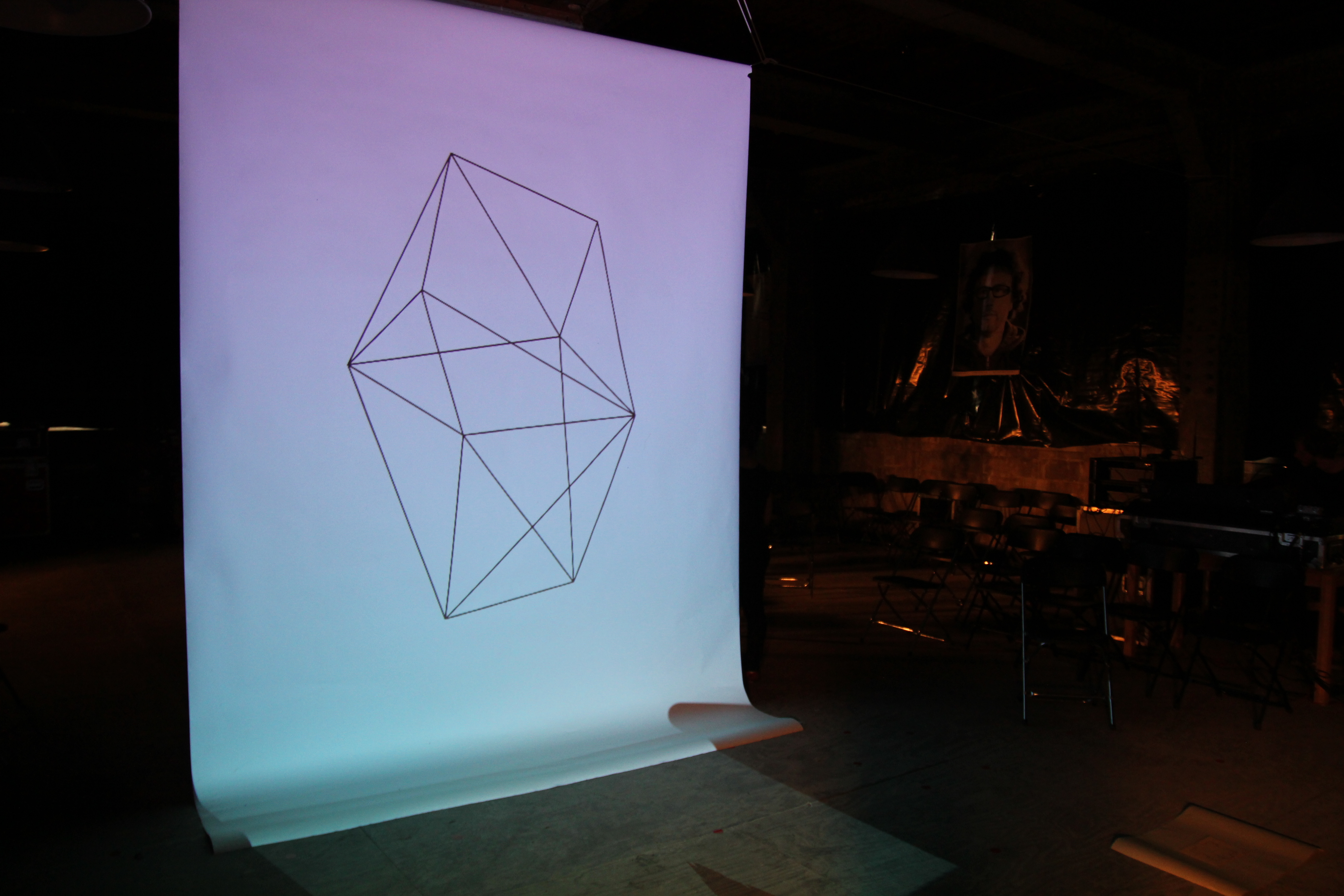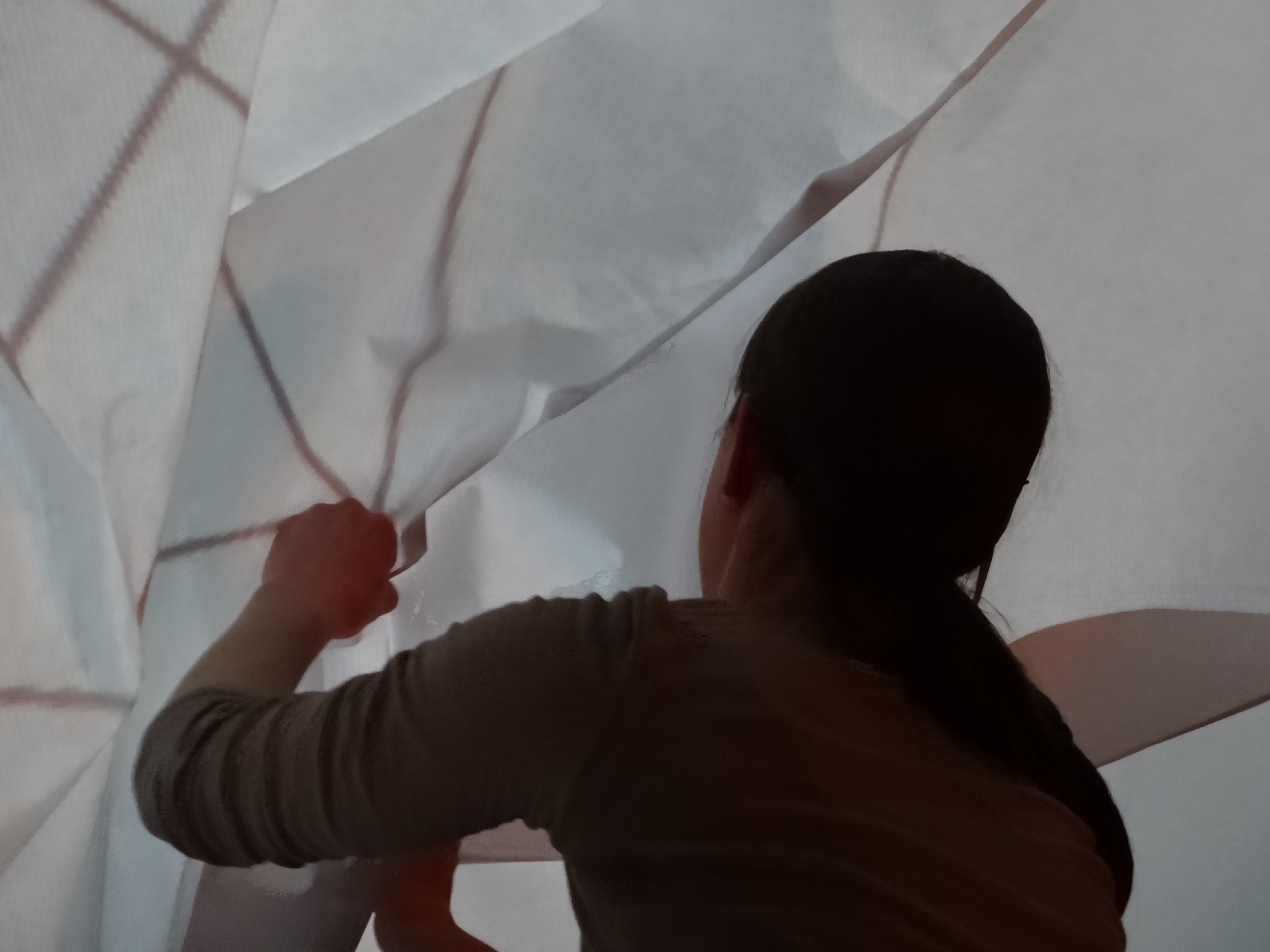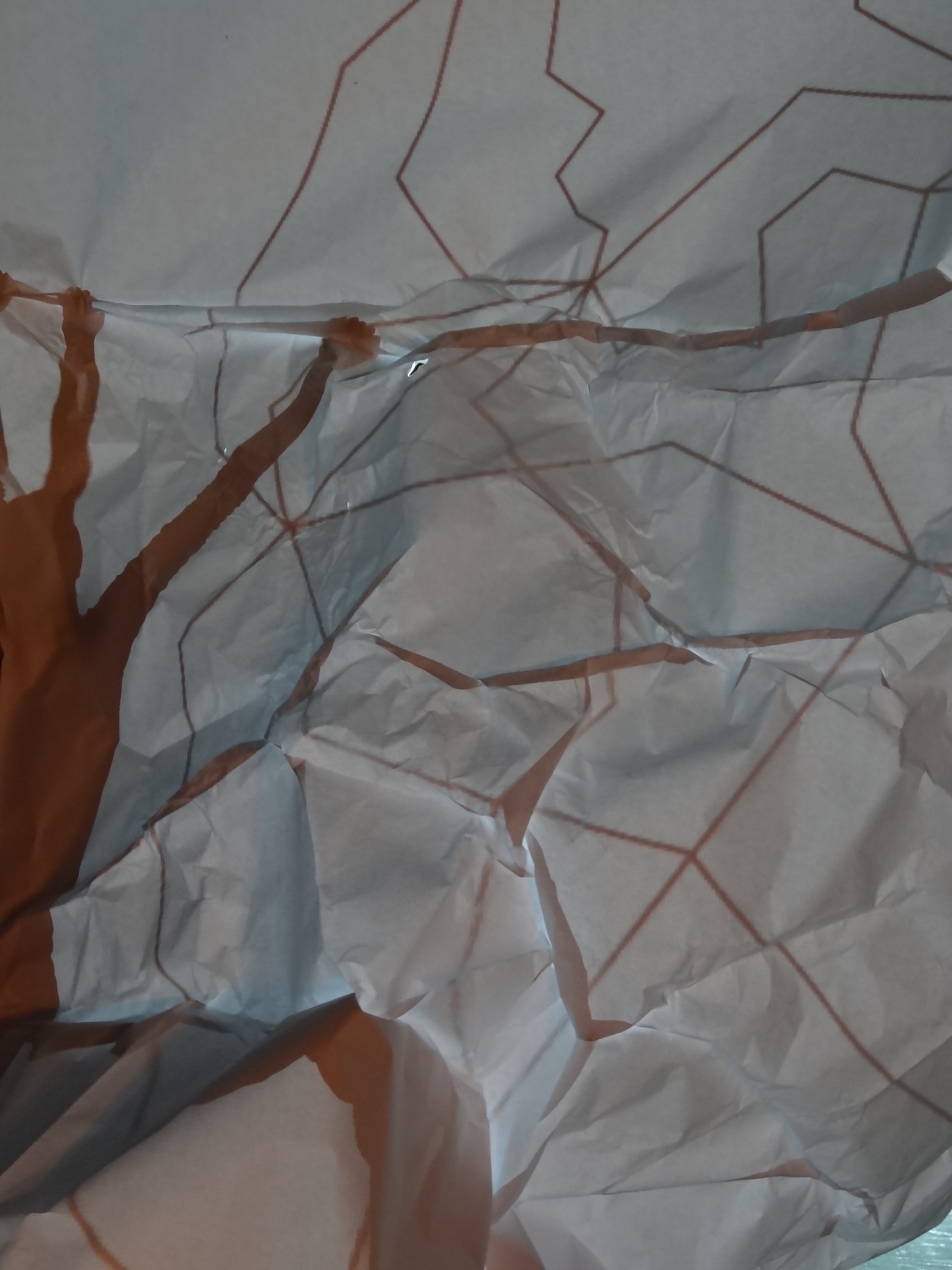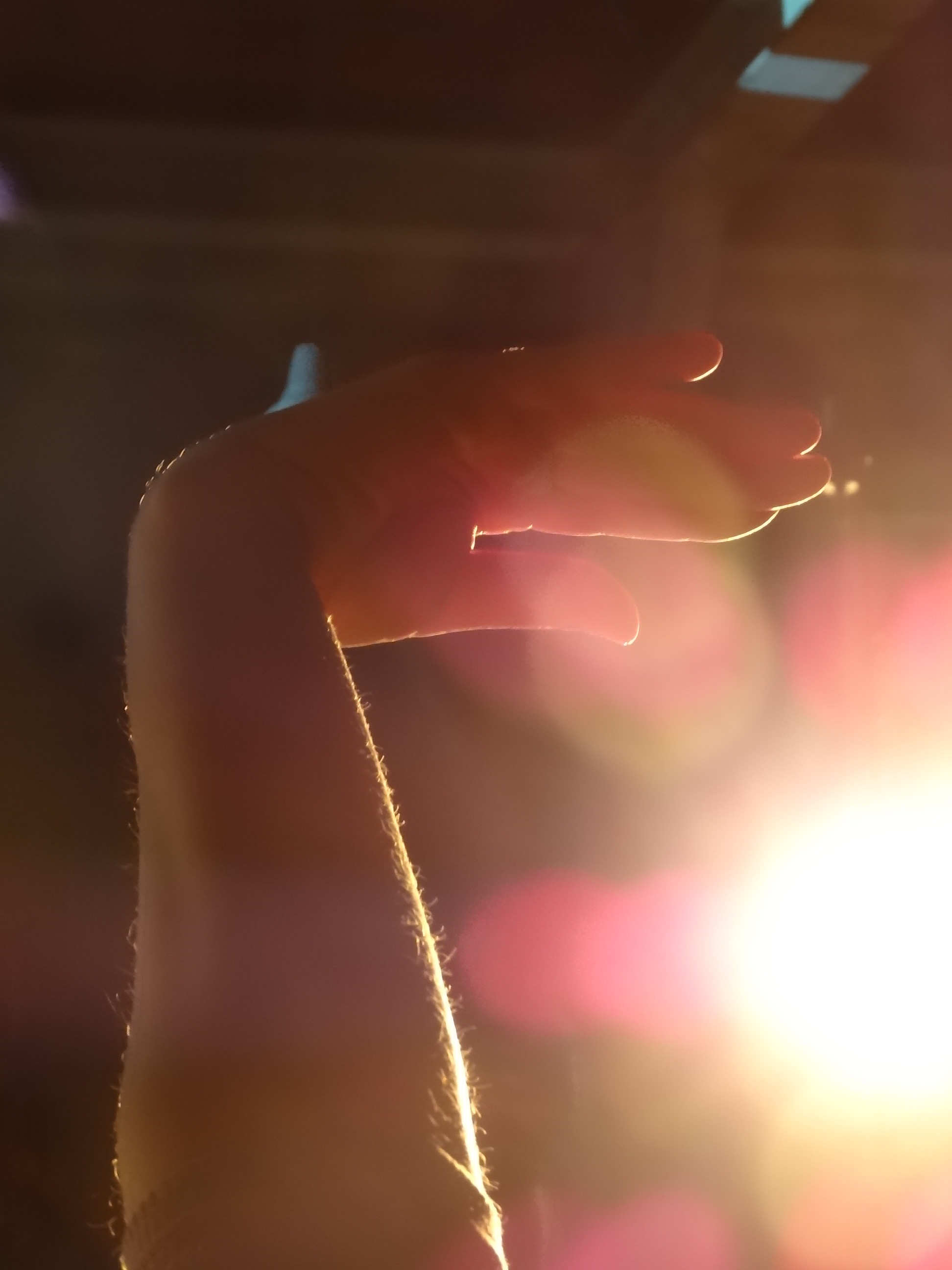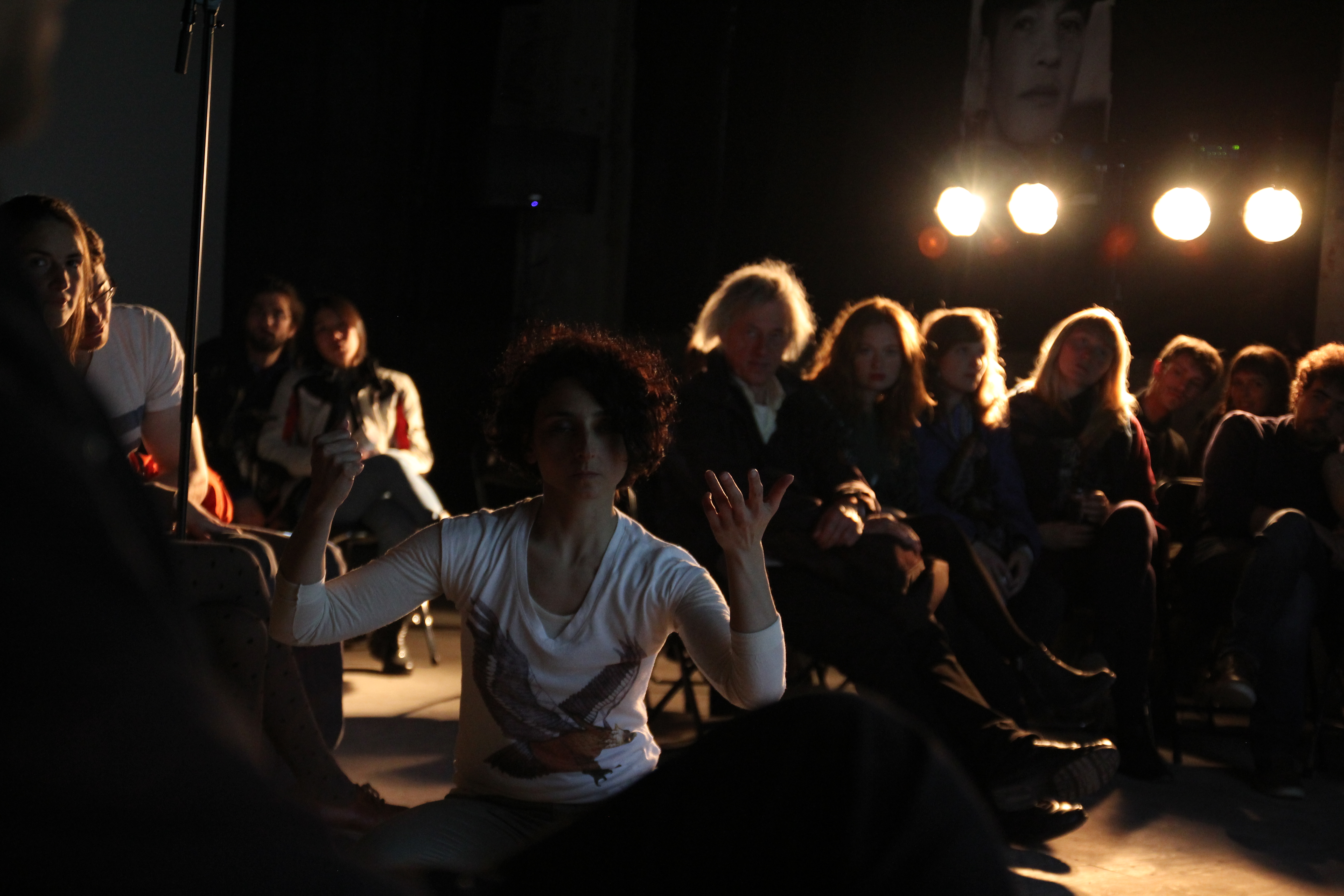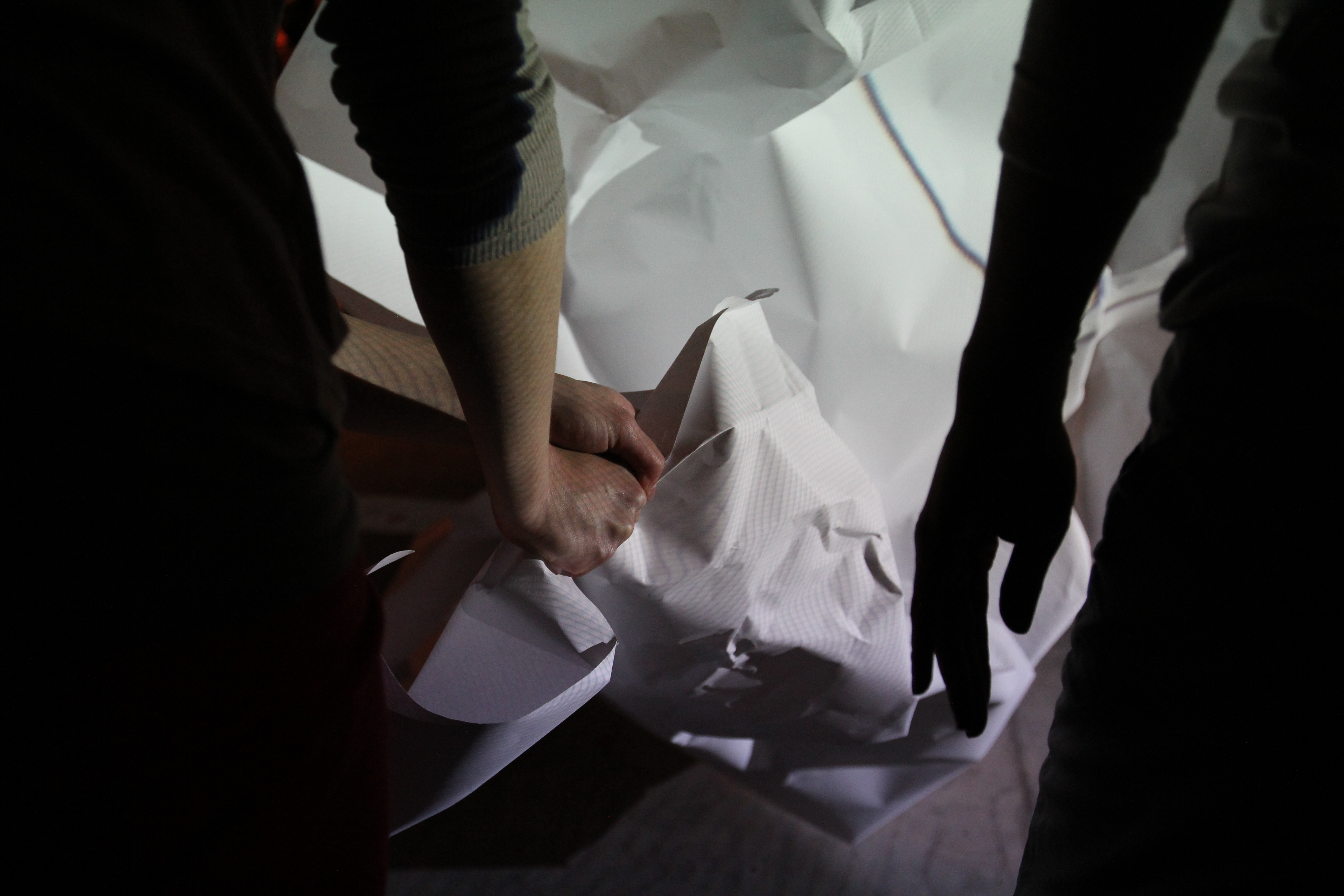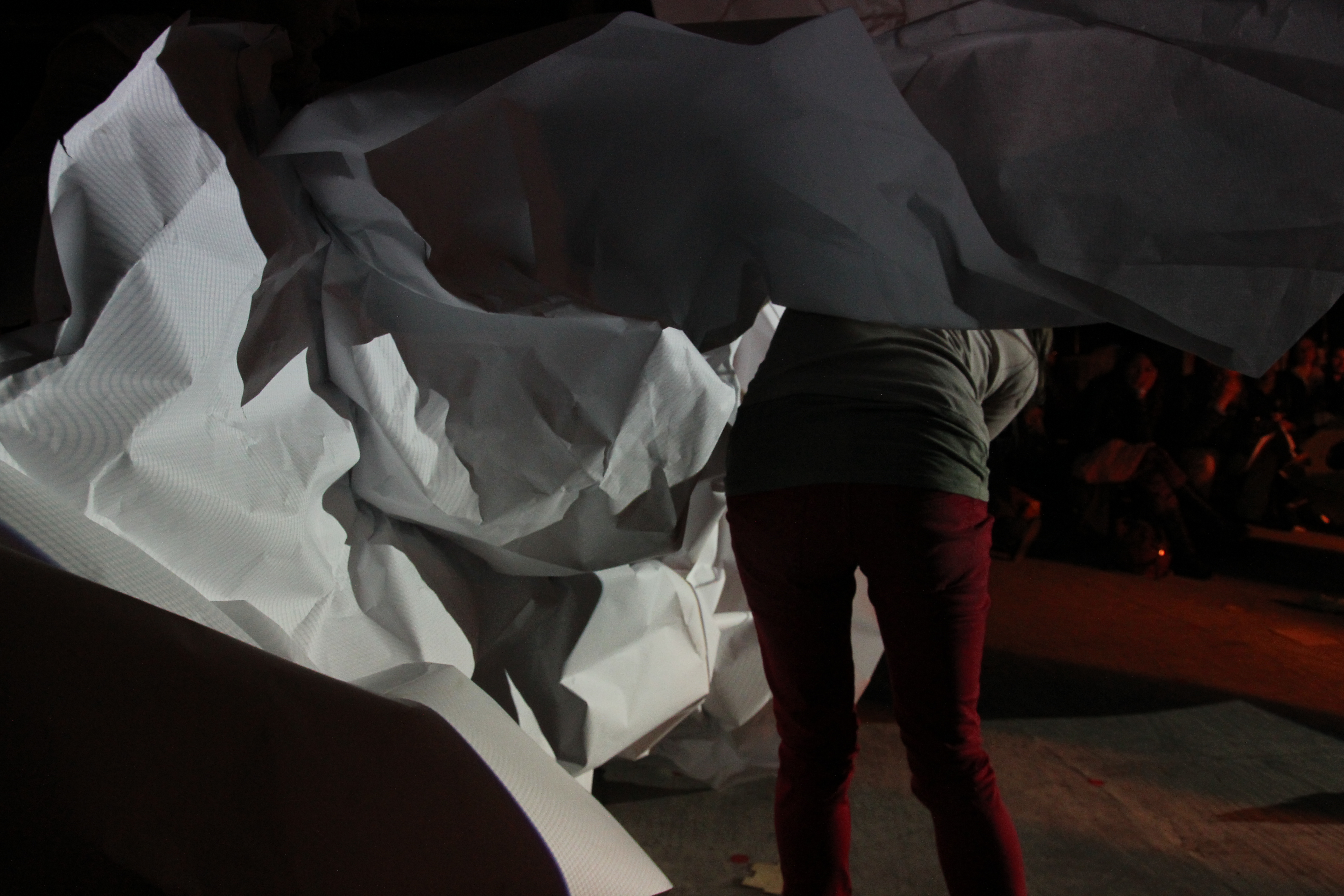 2015 April-May Leiden International Short Film Experience.