Twist
in the body of the Big Spectator

'A fragile giant body: red dots, sound cells, chairs, spectators, performers, crumpled paper, cardboard'

When entering the theatre, a body of audience forms itself and begins to breathe. Twist is about this body, its skin, movements of expansion and retraction, its voice, and the multiplicity of individuals forming it.
How is the multiplicity of spectators at play during the event of performance? Twists acknowledges existing differences of knowledge, and render them operative for exchanges.
During the performance, differently implicated spectators gather to read the piece. They enter a sound installation that applies principles of transmision to facilitate communication with performers, and with other spectators. Composed with reiteration, the piece lets the audience to contemplate, observe, change perspective, learn, and play in a more or less visible way. The body of the Big Spectator takes many breathe, and learns how to speak.

Twist aims to change norms of relation, to twist the obsolete dichotomy audience/artists and the principle of participation, to reinstall continuity in the reception of the spectator.


Concept, choreography: Emilie Gallier
With: Ola Maciejewska, Adaline Anobile, Jean-Baptiste Veyret-Logerias
Sound: Lars Kynde, Angel Faraldo
Reading Choreography Kit design: Jamillah Sungkar
Online application: Amalia Kallergi
Very implicated spectators' path: Bertha Bermudez
With the help of: Lea Canu-Ginoux, Astarti Athanasiadou, Suzy Blok, Thibaut Prod'homme.

Dansmakers, International Choreographic Arts Centre (ICKamsterdam), Fonds Podium Kunsten, CLOUD, De Pianofabriek, ArtEZ Dansacademie. Production: PØST Cie.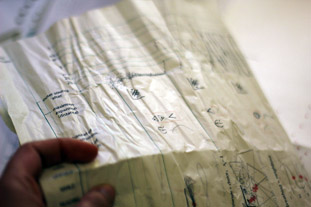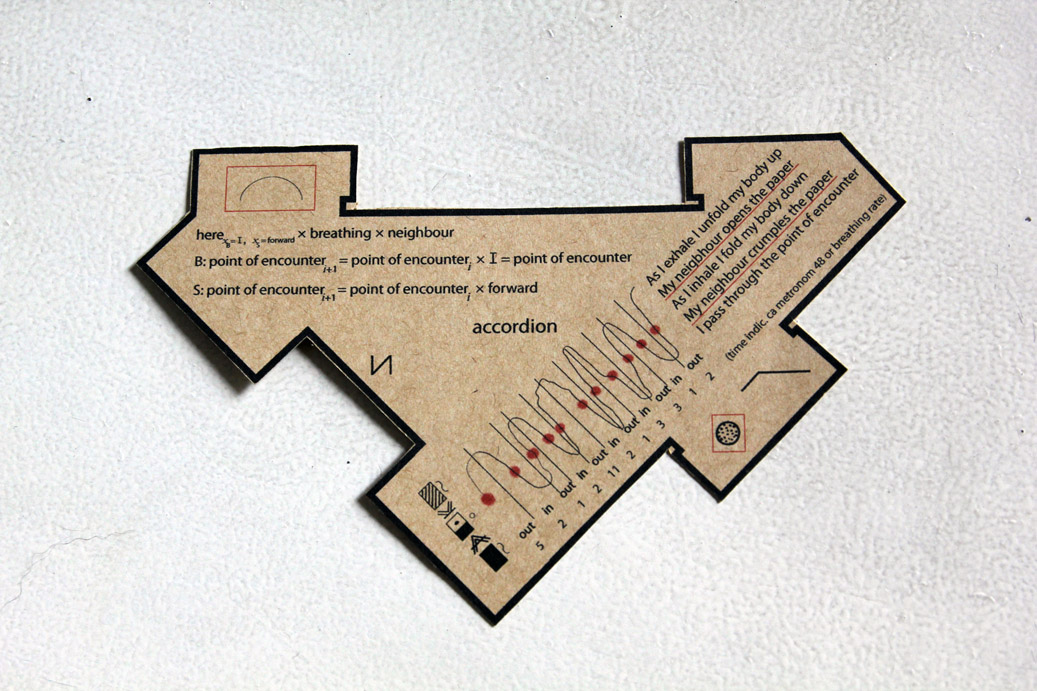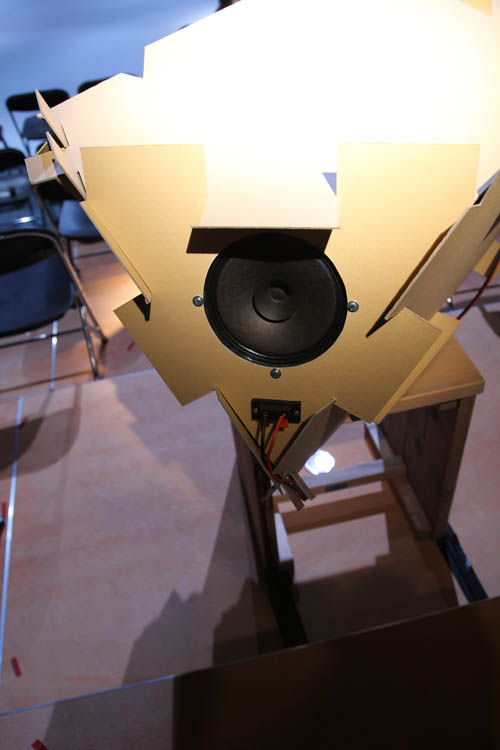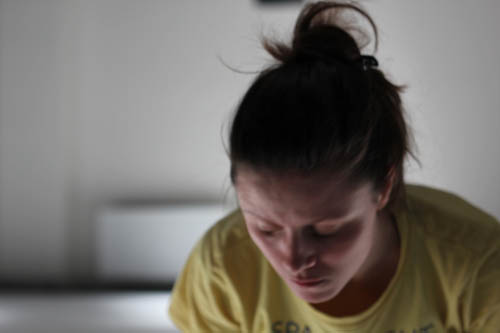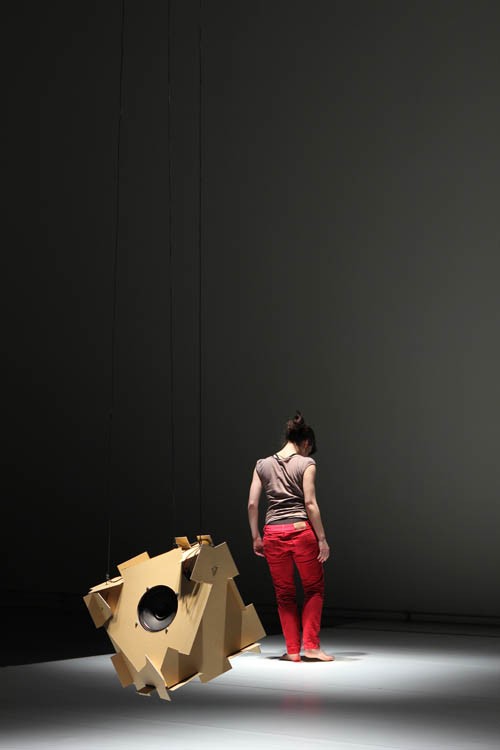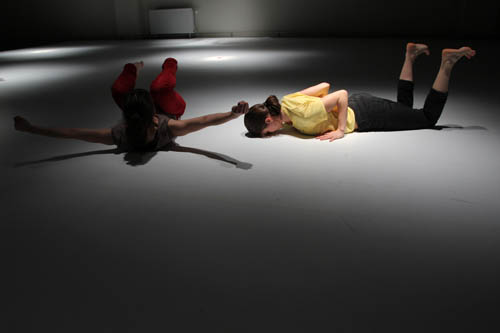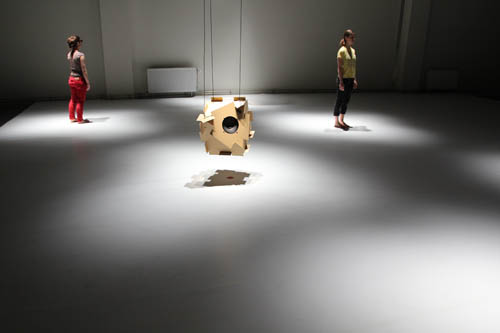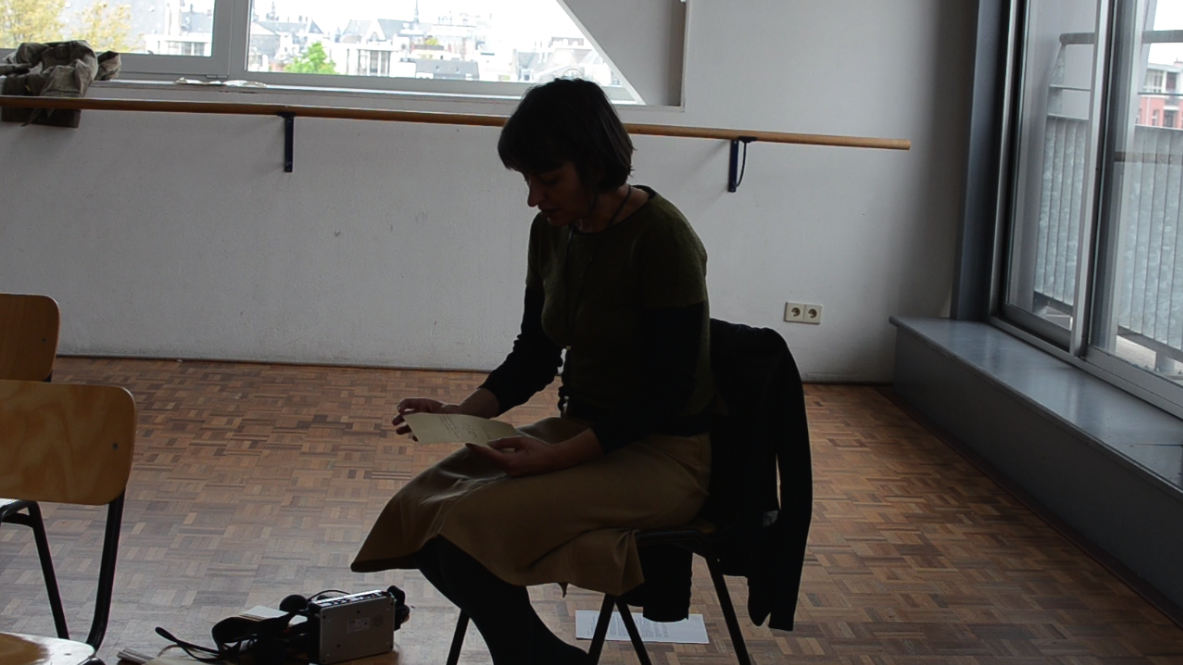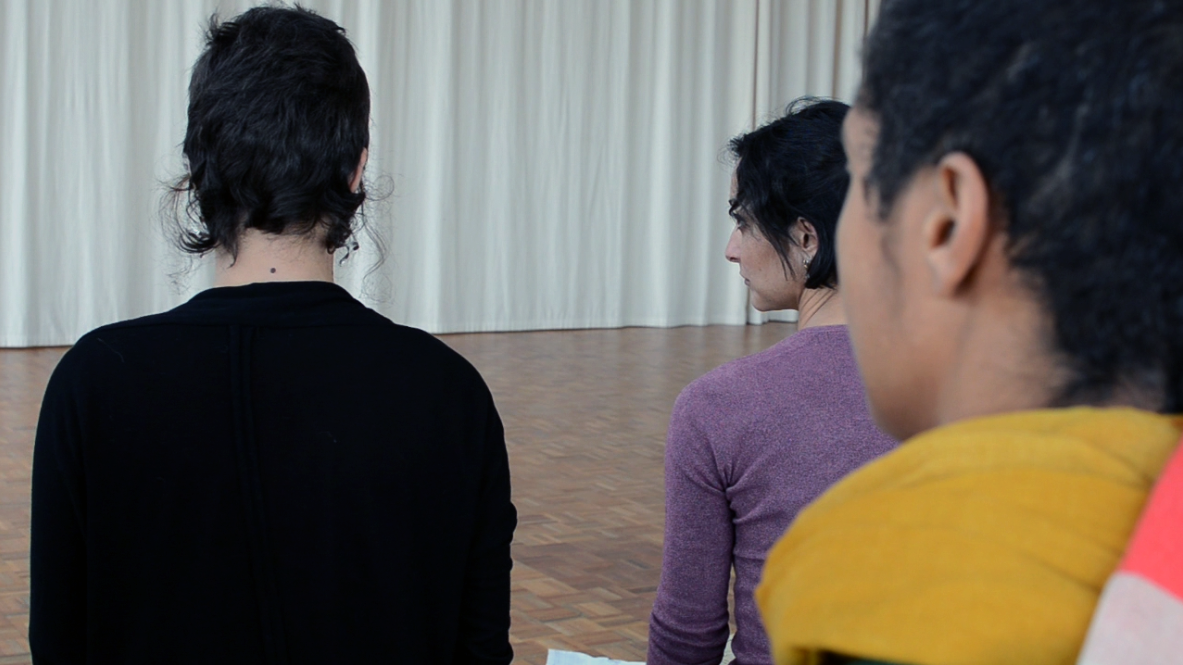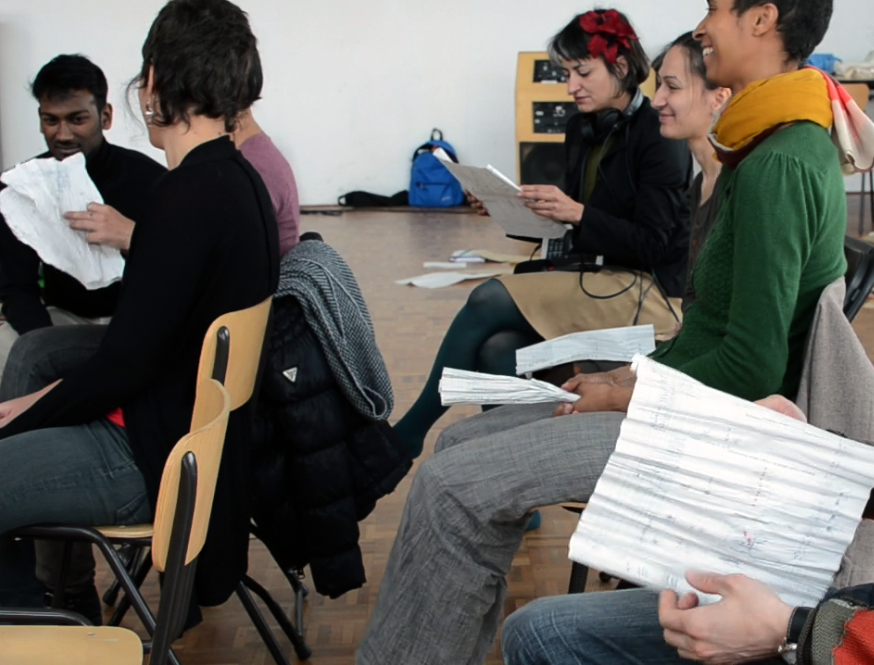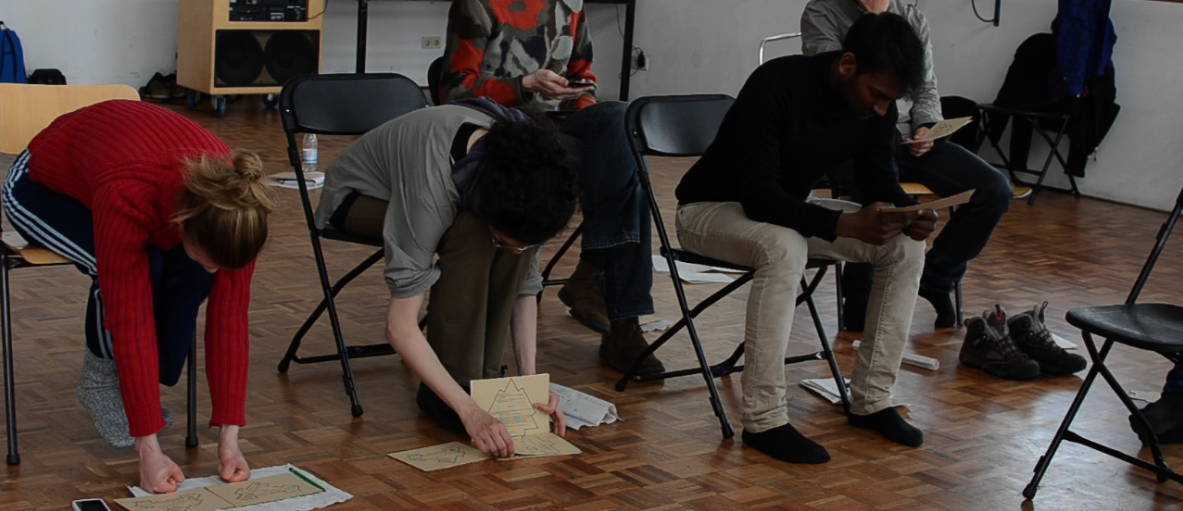 ©TProdhomme
2 May 2015 Performance, De Meelfabriek Leiden.
17 July 2013 Very implicated spectator event 2 (Amsterdam, ICK).
30 June 2013 Research presentation at De Pianofabriek (Brussels).
25 May 2013 Very implicated spectator event 1 (Amsterdam, AHK).
17, 18 March 2012 Research presentation at Dansmakers Amsterdam.