Papier multiforme et
Papier comestible


Papier Multiforme et Papier Comestible is one performance inside of which two performances co-habit. Two performances take place on a same stage at the same time; next to each other like in two neighboring living rooms. On one side, magic and choreography unfold around a diner table at which spectators sit. On the other side, a library invites spectators to read. At times, the two performances spill into each other influencing their rhythm. As neighbors of a perceptible adjacent performance, spectators research the impertinent absence and exercise of ubiquity, of being elsewhere, where they are not.

How to facilitate dissensus within performance? How to become interested by one's neighbor? How to authorize our differences? to make space for heterogeneity? How to tame what might at first appear like a threat, like darkness, like other beings, like the weird neighbor?

by Emilie Gallier, Tilman Andris, Jamillah Sungkar
with dramaturgical advices of Nicola Unger
PØST Cie, CLOUD, DAS Research (Third), Centre for Dance Research Coventry University, Regards dansants, Weisslich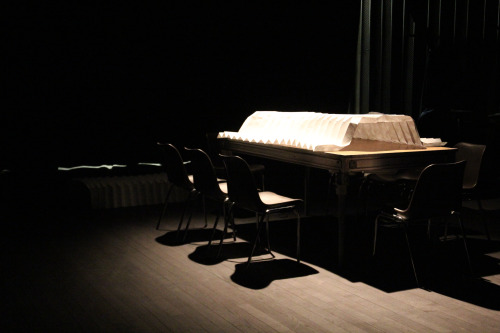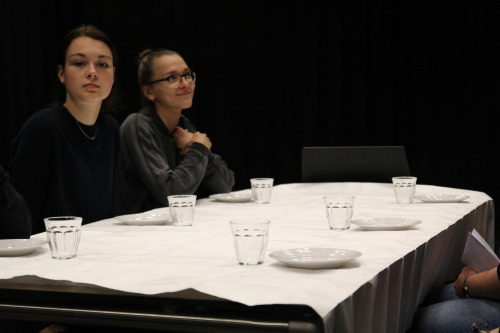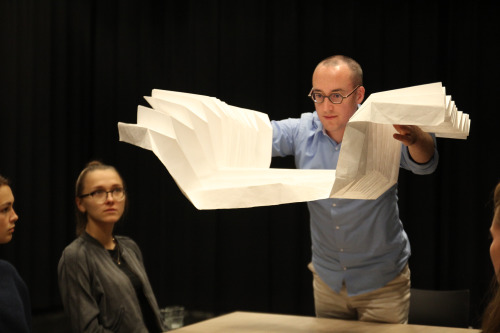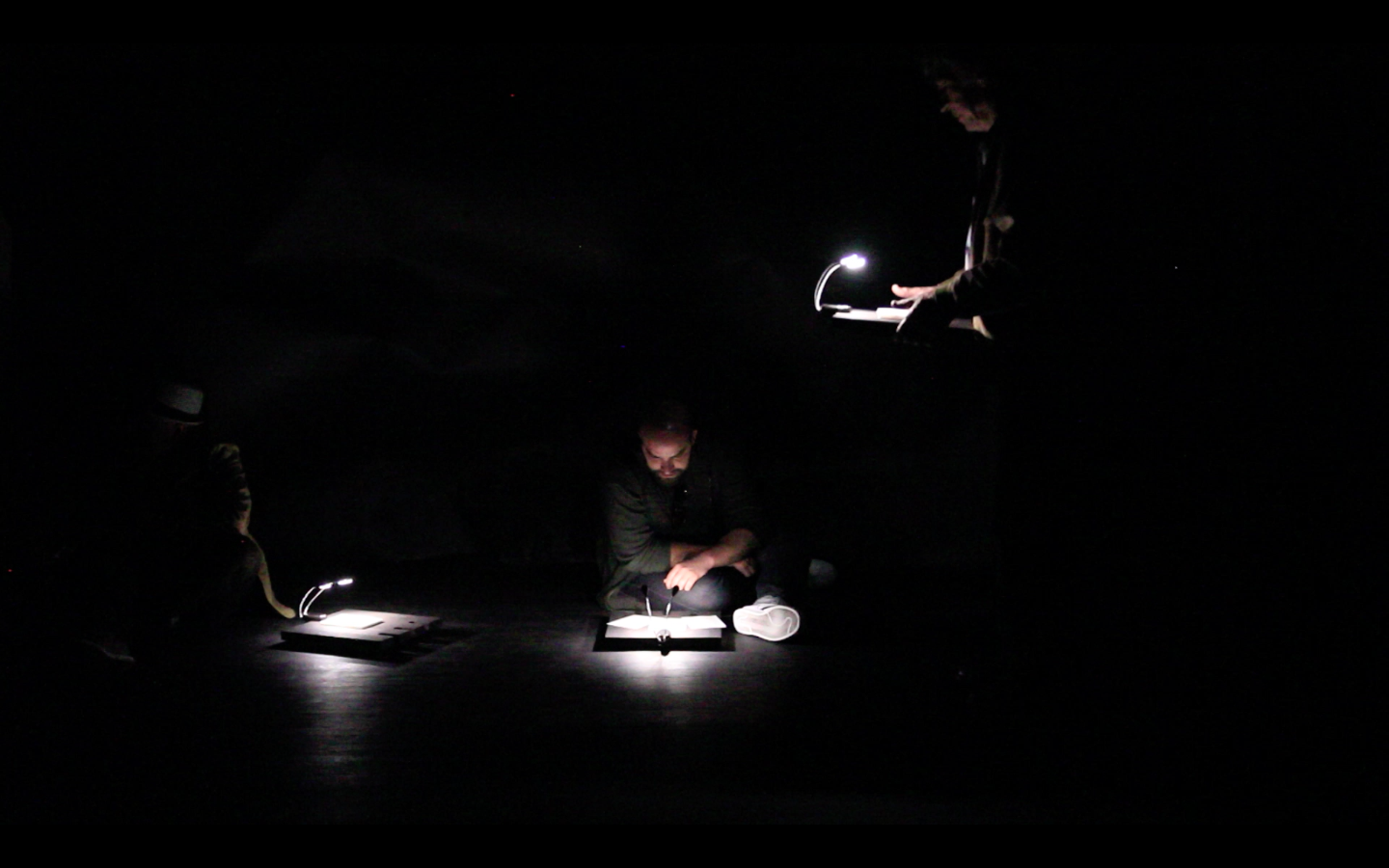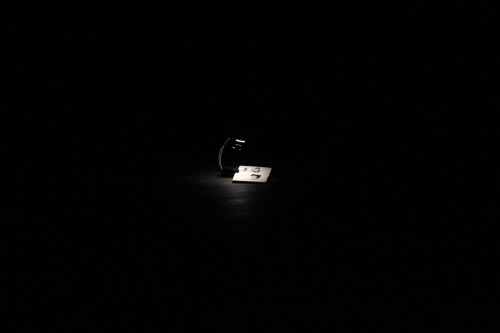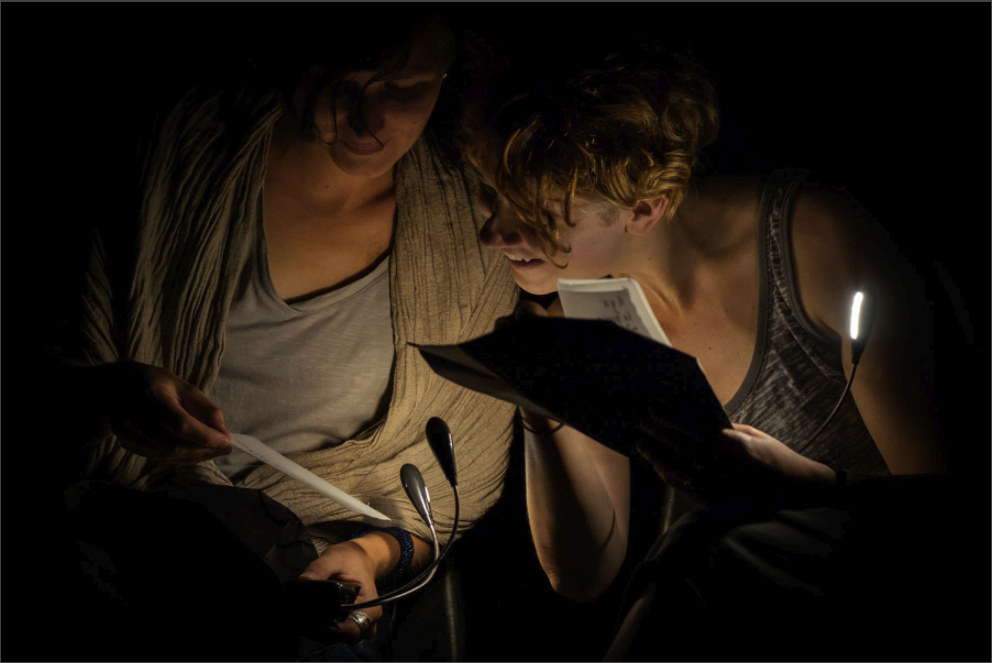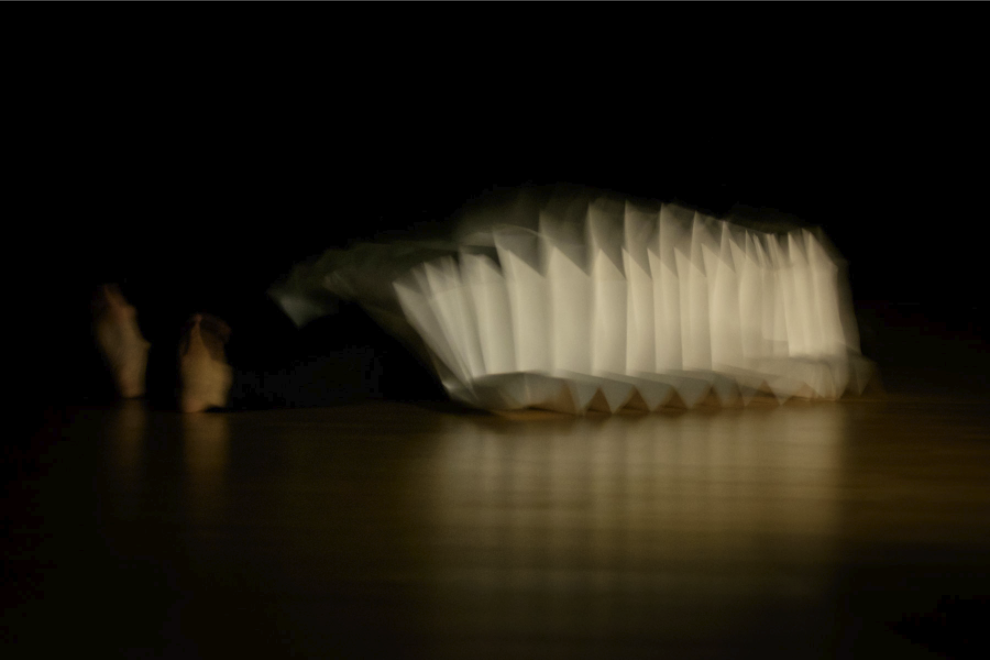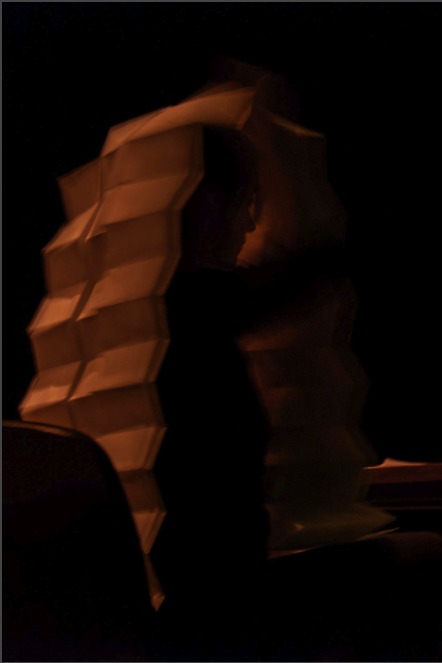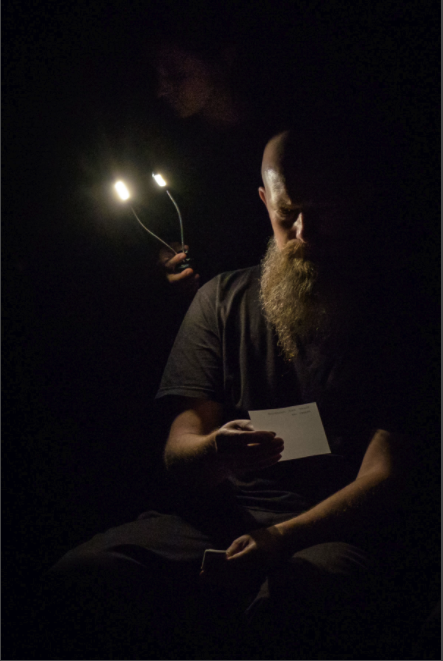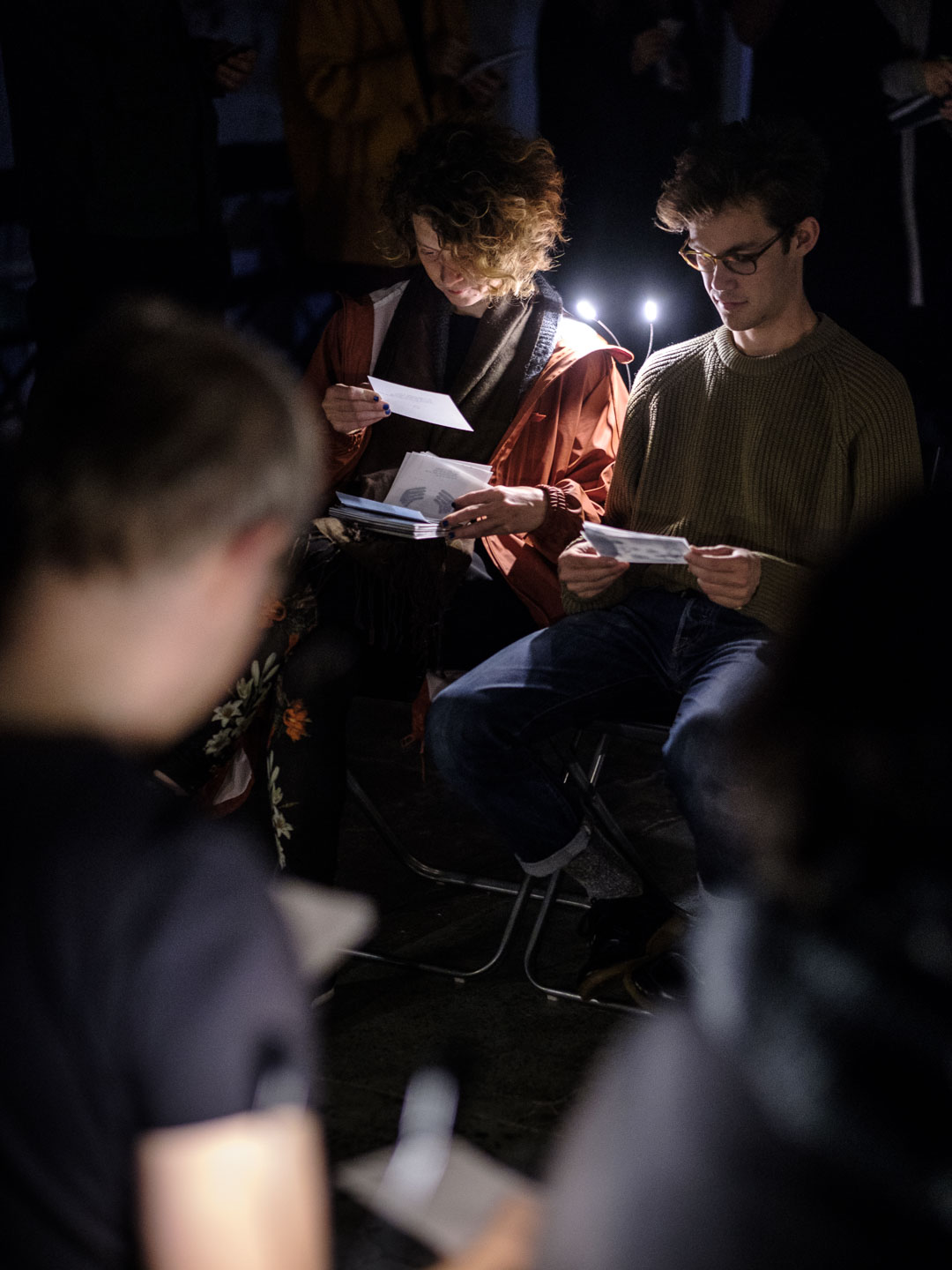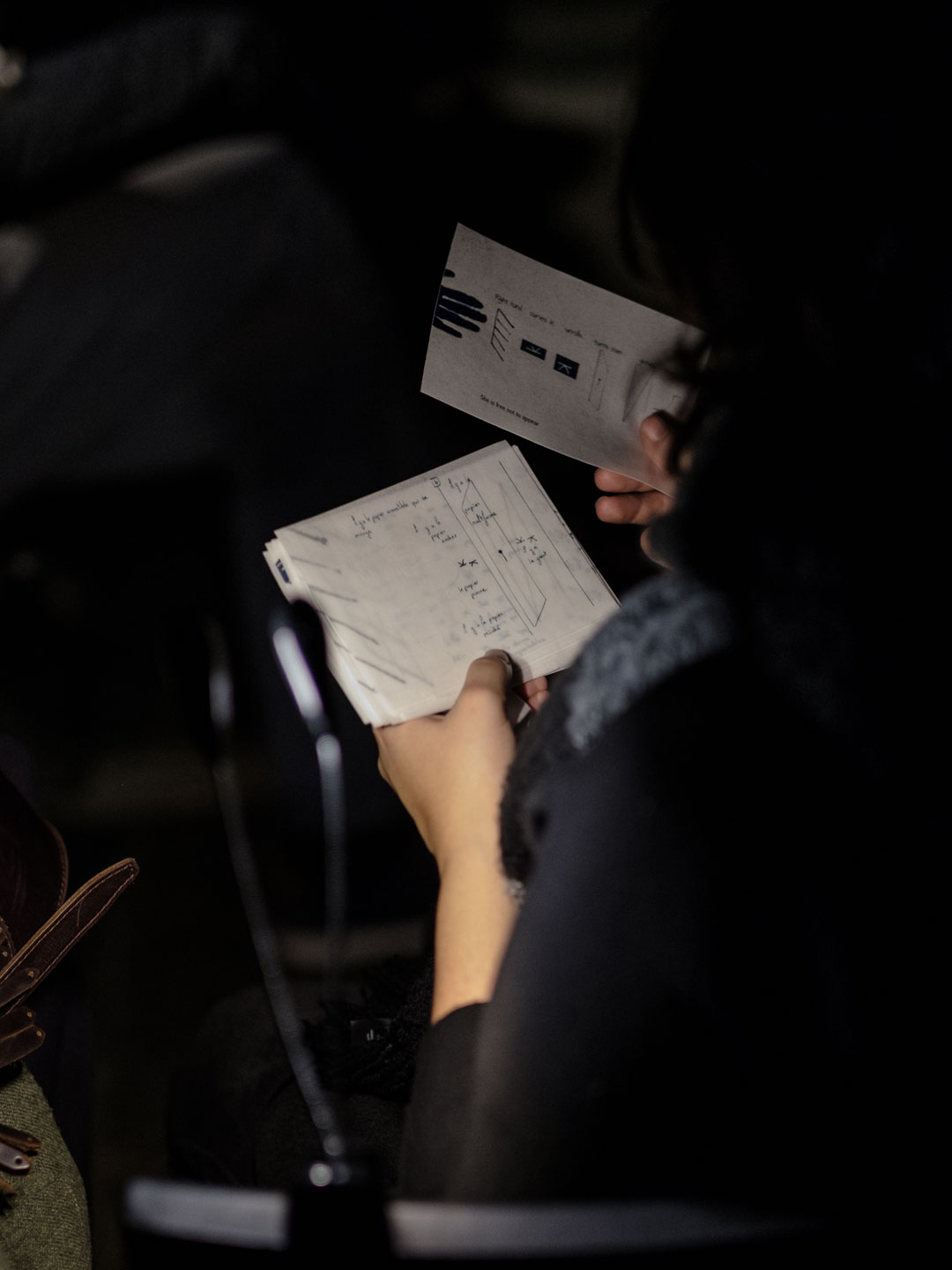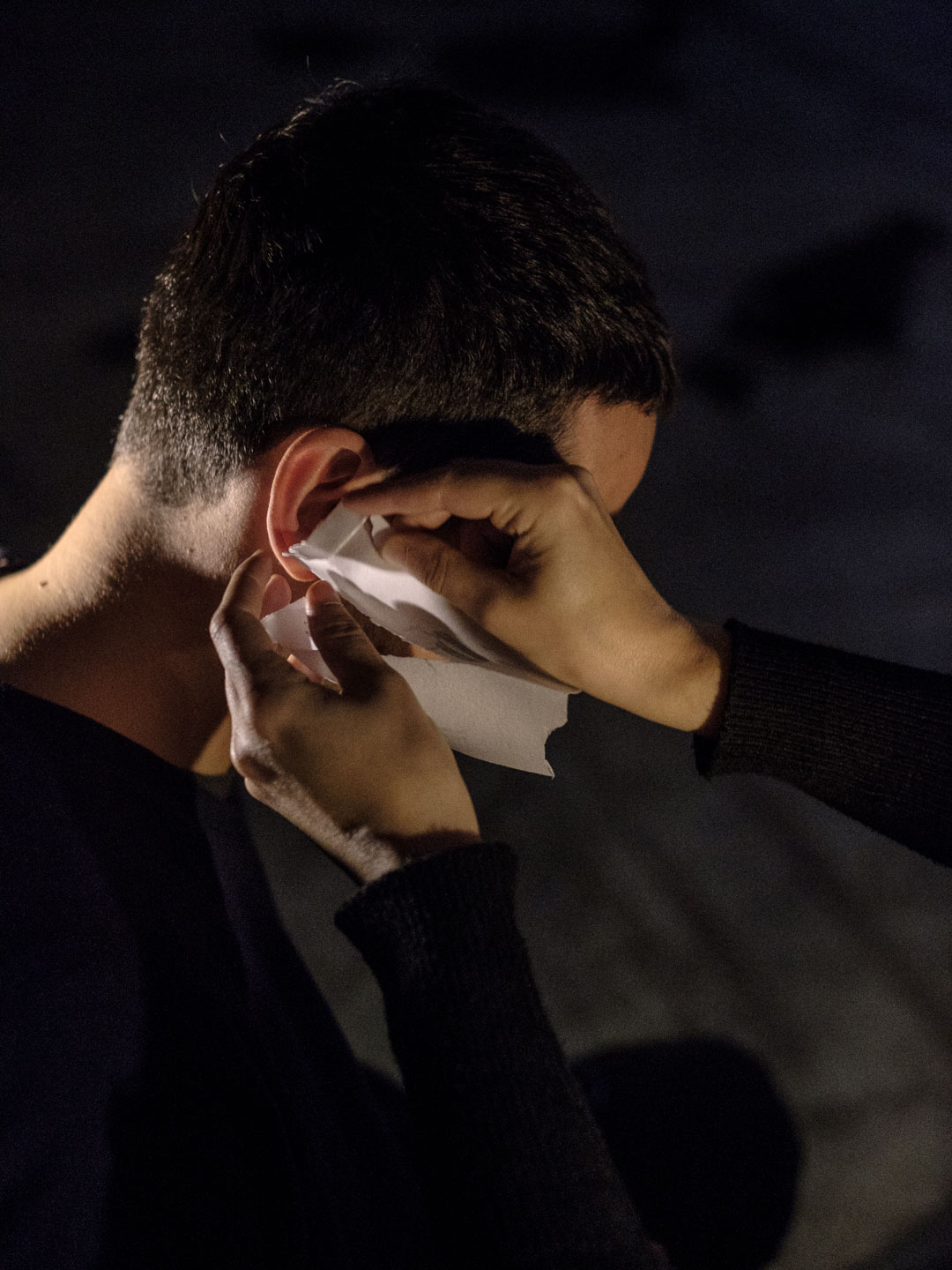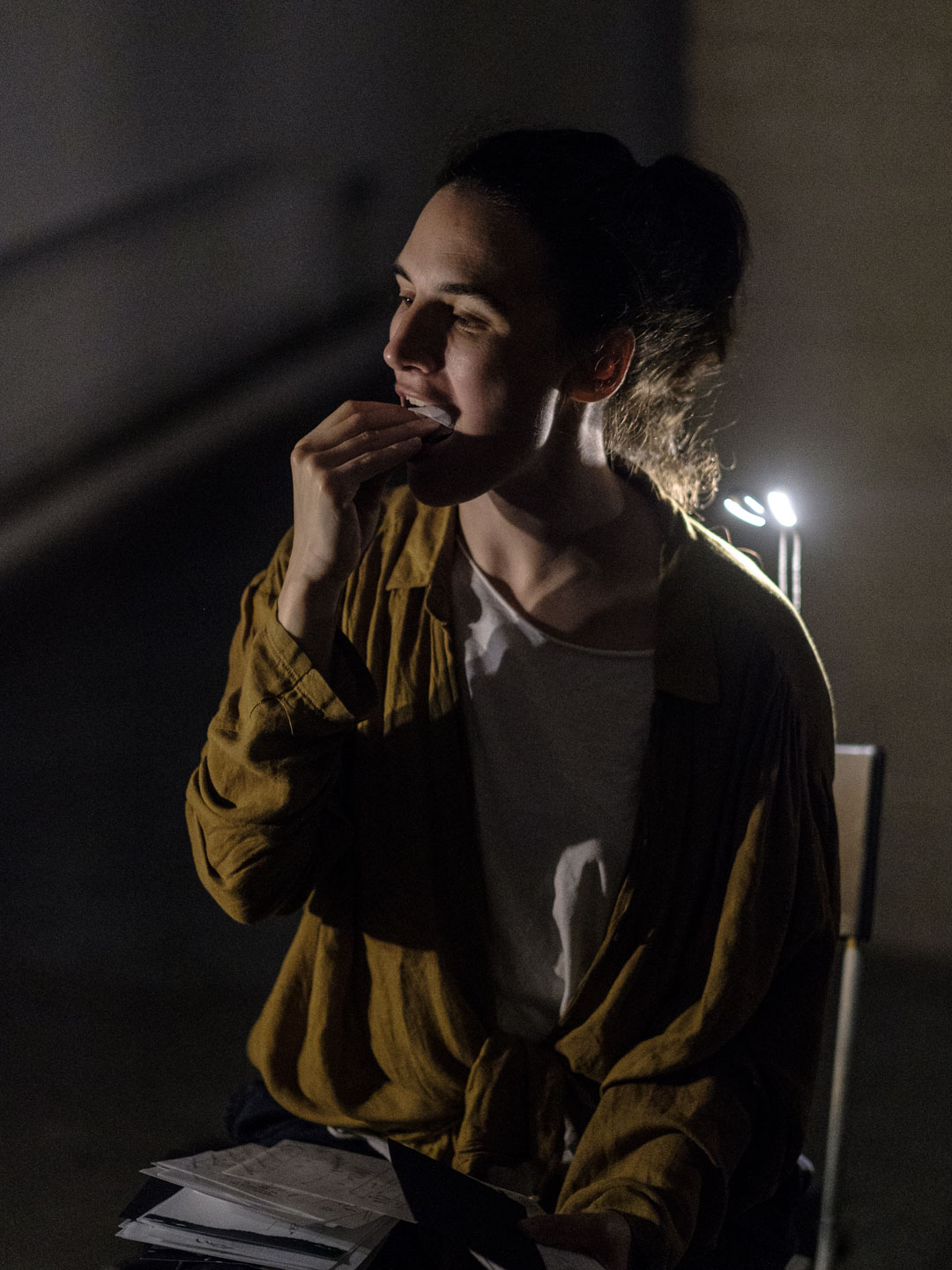 photos 11 to 14 by Dimitri Djuric

Try-out dates:
2017 October 20, Guest Projects, London
2017 July 20, DAS Research, Amsterdam
2017 July 7, Conference for Dance and Somatic Practices, Coventry University
2017 June 30, CLOUD, The Hague
2017 May 13, Festival Regards dansants 'Du corps social au corps dansant', Cherbourg
2016 October 3, University of Utrecht (as part of the course on participatory works led by Konstantina Georgelou and Liesbeth Wildschut)
2016 September 22-15, Repetitions: Performance and Philosophy in Ljubjana
2016 June 9, Coventry University, Coventry UK