Teaching


I teach since 2003 as a way to increase my knowledge of dance. The context of a dance class or a workshop is a privileged moment to further understand movement, performance, improvisation and choreography. This suspended time favors open-mindedness and adventures.
My teaching introduces with a light-hearted spirit my choreographic and pedagogical investigations. Contemporary dance techniques, the writing of movement, dance notation, and the performance of readership influence my teaching and bring in: the quality of movement analysis, the involvement of all senses in dance, functional movement, the quality of presence of the conscious body, the quality of dialogue and participation.

For over 12 years, I have taught in academic, professional and amateur contexts. I teach regularly at the LAKcourses Leiden University, I am a guest teacher at ArtEZ Institute of the Arts.


Examples of workshop:

Confluences. Tactile Enunciations, rhythms and reading.

Movements of reading and dreams, keys to other realities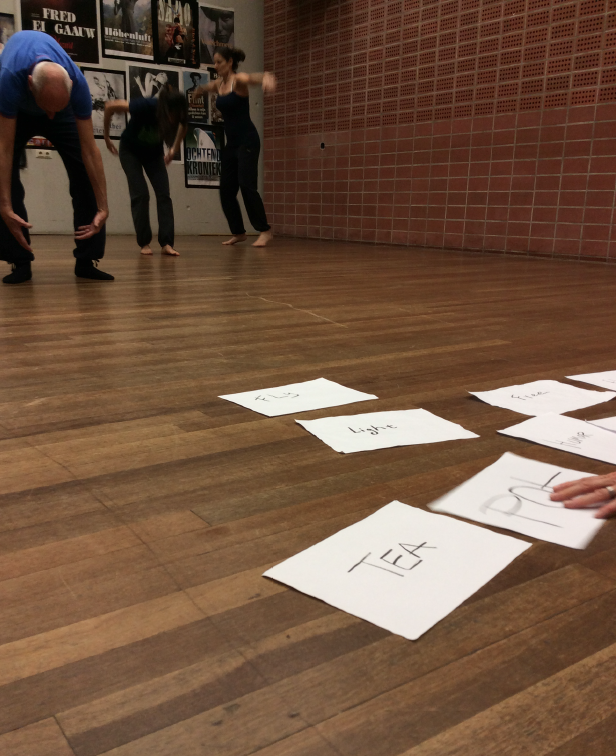 Our Lexicon, Our Dance
Our Lexicon begins with the spontaneous writing of dissociated words that are to become keywords. After many practices they form our lexicon, and constitute the matter for our dance. When words turn into a wordscape they form a very large page to be read. Sensing feet are the eyes with which we read. Via collaborations we exercise collective reading and seize the chance to play with rhythm, phrasing, repetition. A physical knowledge will grow from each participant. Through more exercises and practices of improvisation, this physical knowledge is to be exchanged; in other words, we teach to each other through movement. We arrive to a lexicon of about 15 keywords. It is the group's language of singular improvised movements that in the end form our dance.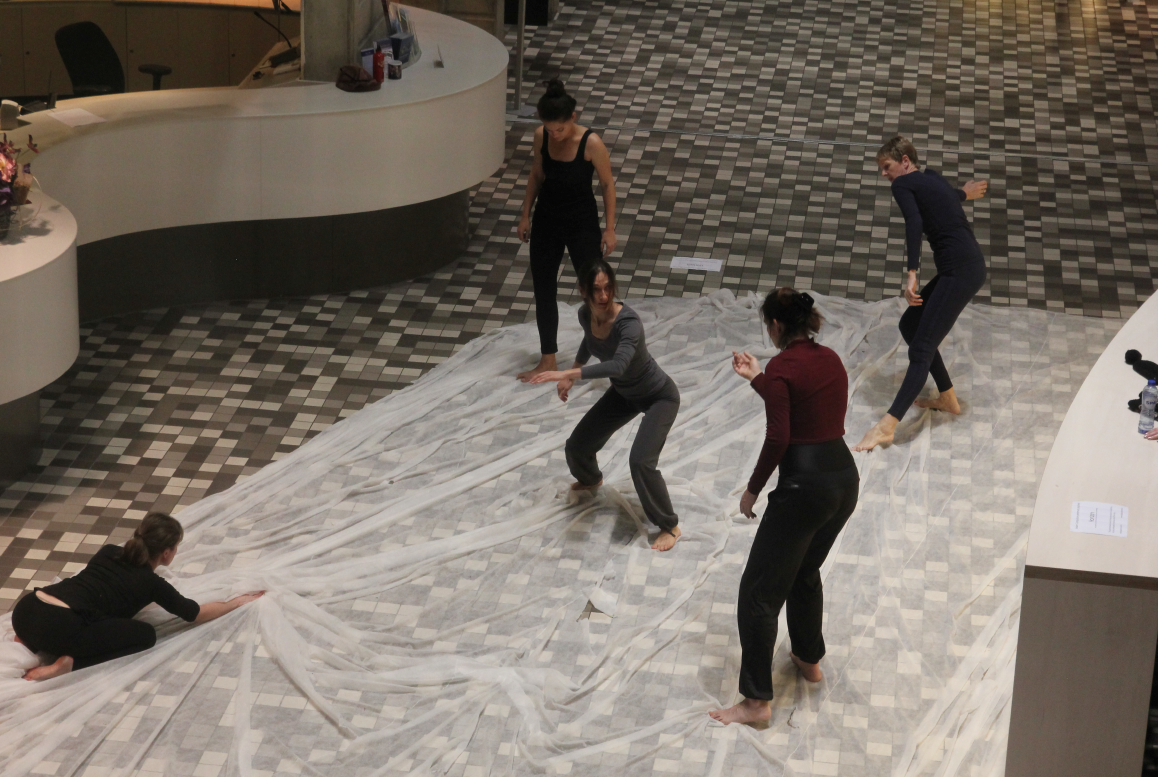 Horizon
The score of the project 'Horizon ' developed by Emilie Gallier together with composer Daniele Ghisi is the concrete point of departure. We improvise with volume, frequency, and amplitude. Play with imagined spaces (particles, geodesics). Use our senses to distort reality. From that point of departure, the course trains the performativity of the group, in duration.